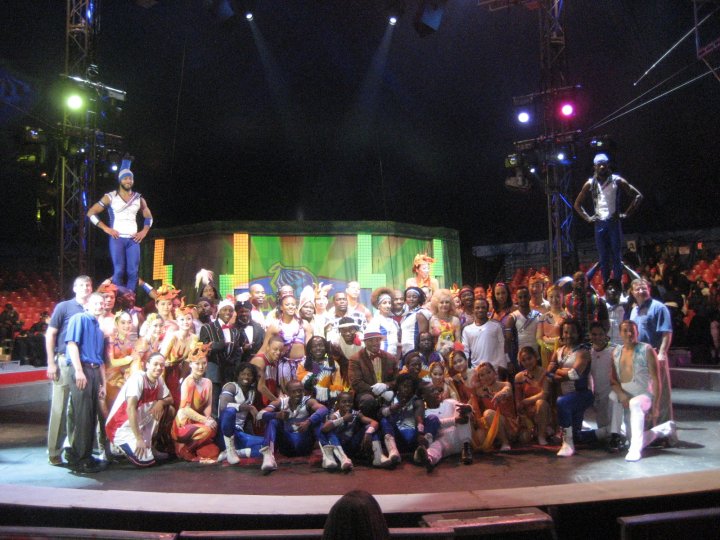 UniverSoul Circus – We Play Too Much
UniverSoul Circus encouraged fans of all ages to "Let Some Fun Shine In" to their 2010 season show WE PLAY TOO….MUCH! Remember how much fun you use to have playing with family and friends?
UniverSoul Circus has captivated audiences from around the world with its unique brand that blends circus arts, theater and music. Forbes Travel Magazine, in a comparison of the top circuses said "UniverSoul Circus has revolutionized the use of popular music in Circus including Pop, R&B, Hip Hop and Latin."
UniverSoul Circus is rated as one of the top three circuses in America along with Ringling Brothers Barnum and Bailey and Cirque du Soleil. UniverSoul's fresh, funky approach to family friendly live entertainment has earned it a covenant spot as one of Ticketmaster's top ten most requested family attractions, along with other shows including Disney on Ice, Disney's High School Musical Ice Show and Ringling Brothers Circus.
The UniverSoul Circus was founded in Atlanta, Georgia over 27 years ago by Baltimore native and preeminent live entertainment promoter, Cedric Walker.
Cedric is a pioneering force in urban influenced, high tech, state of the art music, theater and festival productions.