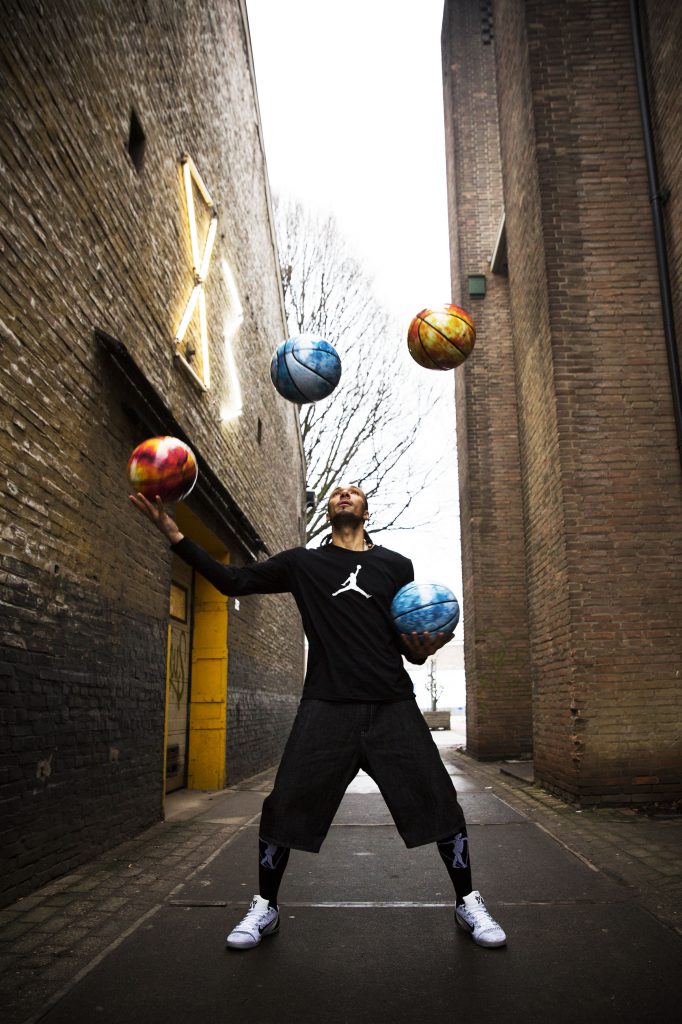 Basketball Freestyle Juggler
Michael van Beek also known as Michael Evolution is a world-class basketball freestyle juggler that amazed millions of people in his career so far. From special events, theatre- & circus shows, television to basketball halftime shows, Michael is the best of the best you will experience.
With more than 19 years of live stage experience, Michael earned his marks in the entertainment industry! Michael is the 1st basketball freestyle juggler that brought excitement into the theatre- & circus world with his artistic creativity and high quality skillset.
In addition to Michael's successful performances in the USA, Europe and China, he was the body double/ choreographer for the legendary NBA athlete Kobe Bryant in the advertising commercial of Turkish Airlines in 2012. Michael won the  'Varieté Et Cetera' award at the 'Newcomershow des Krystallpalast Varieté Leipzig' in 2013, delivered the perfect performance in words said by Dieter Bohlen on German television on 'Das Supertalent' in 2016, had a successful 2017 tour with Cirque Du Soleil show 'VOLTA' in Canada and receives amazing reviews with ISH Dance Collective's show 'ELEMENTS OF FREESTYLE'! No need to search any further as he is THE artist that you are looking for, for your next project!