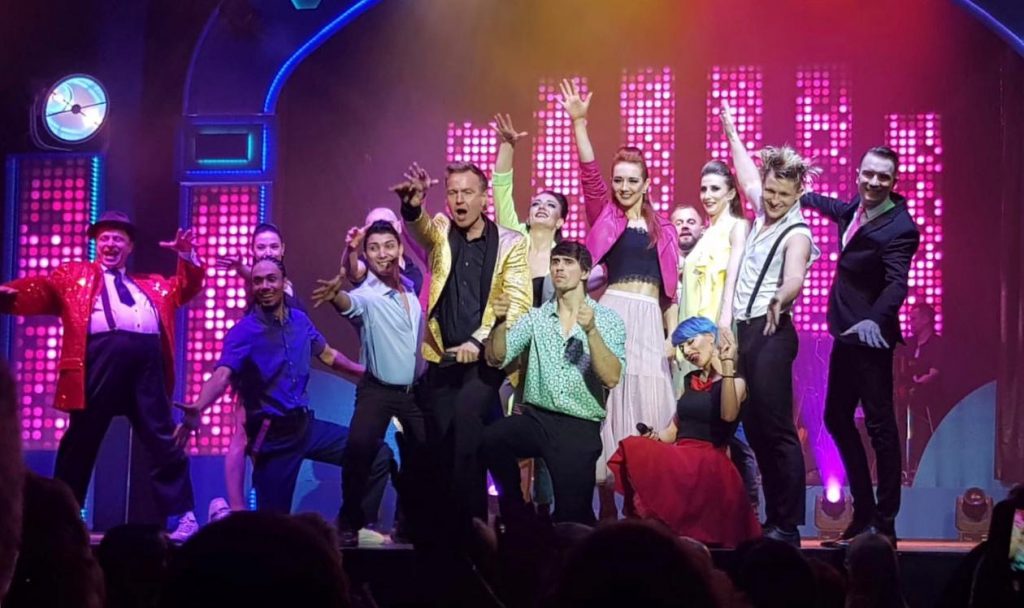 Wintergarten Berlin spring season show 'LET'S TWIST AGAIN' played from March 6th till June 30th 2019.
ABOUT THE SHOW
It all began in the fifties…
Rockabilly and Rhythm & Blues – what started as an exciting mix between black and white music, became the unique sound of a rebellious youth all over the world, who revolted against racial segregation, discrimination of dissidents and narrow moral values of their parents.
The Wintergarten combines the hits of an era with international acrobats to create artistic choreographies. Excellent singers interpret the legends of Rock'n'Roll and forge a bridge from Chuck Berry to Amy Whinehouse, from the Platters to the Straycats. Accompanied by a live band, including musicians some of whom were on stage with the world stars. LET'S TWIST AGAIN is a variety show beyond musical and style categories.
Director: Frank Müller
Choreography: Crsto
CAST:
Pavel Stankevych (Handstand Acrobat)
Igor Boutorine (Hula Hoop)
Chris & Martina Tees (Roller Skate) (March – May)
Michael 'Evolution' van Beek (Basketball Jugglin)
Vladimir Omelchenko (Rola Rola)
Trio Essence (Handstand Acrobatics + Chinese Pole)
Tempo Rouge (Duo Trapeze)
Konstantin Mouraviev (German Wheel)
Donet Collazo (Flying Pole & Strap)
Kathy Donnert (Foot Juggling)
Duo Giurintano (Roller Skate) (April – June)