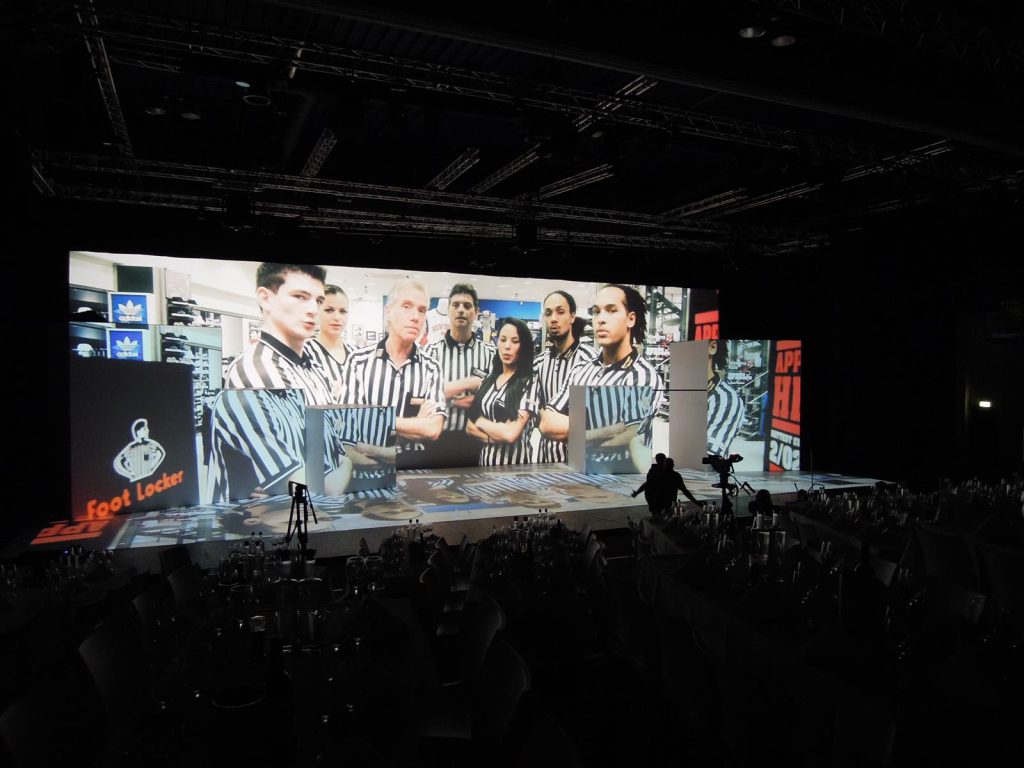 Foot Locker Europe Award Ceremony 2013
Each year, footwear giant Foot Locker welcomes all its European managers for four days of presentations, workshops and teambuilding. The Awards ceremony on the closing night traditionally opens with a visually stunning, memorable show. The 2013 edition at the Nieuwegein Business Center (The Netherlands) was no exception to that rule.
Pounding music, professional dancers in sporty outfits and an amazing video/light projection on the walls, the floor and a multitude of cubes on the stage fully engaged the audience into the dynamic world of Foot Locker.